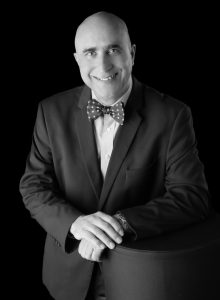 Form-A-Tube® is the latest innovative solution developed by Dr. Mo Ehsani, a prolific inventor with more than twenty patented systems related to infrastructure innovation and construction. Dr. Ehsani received B.S., M.S., and Ph.D. degrees from the University of Michigan before joining the Department of Civil Engineering at the University of Arizona in 1982. He pioneered the field of repair and retrofit of civil structures with Fiber Reinforced Polymer (FRP) materials and has published these studies in numerous professional journals such as ACI, ASCE, Earthquake Spectra, etc.
Dr. Ehsani is a Fellow of the American Society of Civil Engineers (F. ASCE) and the American Concrete Institute (F. ACI). He is a registered professional engineer in a number of states, including AZ, CA, FL, MD, NY, TX, WA, etc. He is the owner of FRP Construction LLC, and this combination of academic background and interaction with construction teams is one of the major contributing factors to the wide range of innovative products he has developed.
Professor Ehsani has been featured on major media such as CNN, National Public Radio, the History Channel, and Engineering News Record for his expertise on strengthening of structures, particularly related to earthquakes, terrorist attacks and other potential structural disasters.
In 2010, Dr. Ehsani left the University of Arizona as a Professor Emeritus to devote his full attention to QuakeWrap, Inc., a company he had founded in 1994 that specializes in repair and retrofit of structures with FRP.
Other innovations of Dr. Ehsani include QuakeWrap, PipeMedic, PileMedic, and InfinitPipe. You can see the field installation of many of these products at his FRP Construction company website.