Check out some photos from our recent events below:
At the World of Concrete in Las Vegas in January 2019, Form-A-Tube was introduced to visitors at QuakeWrap's booth. This was the first time Form-A-Tube was introduced to the public, and visitors were amazed as they further examined the product and its numerous applications.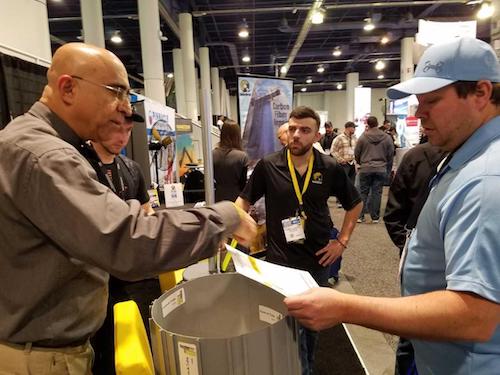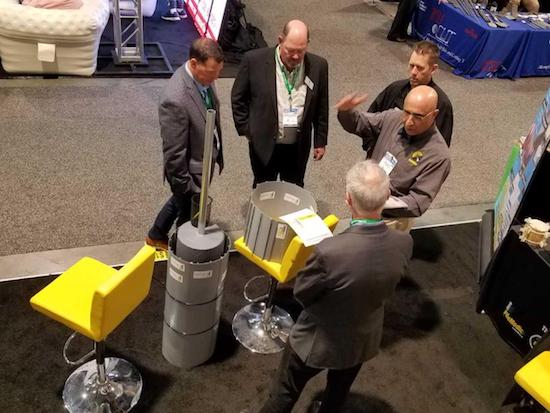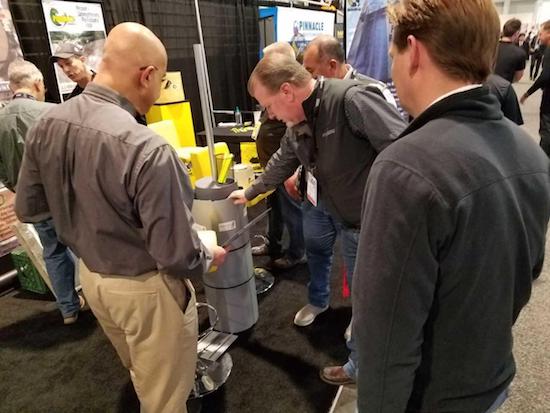 The images below from a project completed in June 2019, show how Form-A-Tube was used to encapsulate five corroded steel piles.  The piles are 24 in. (600  mm) in diameter; the repair length was 14 ft (4.3 m) corresponding to the damaged portion of the pile at the splash zone.  The Form-A-Tube panels were special-ordered to a length of 14 feet.  Fourteen panels were connected together to create a tube with a diameter of 28 in. (710 mm).  The annular space between the tube and the steel pile was filled with grout.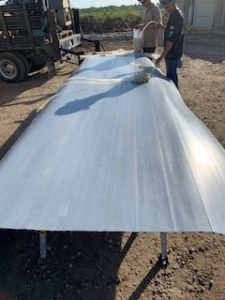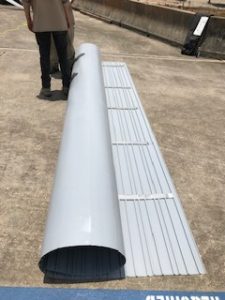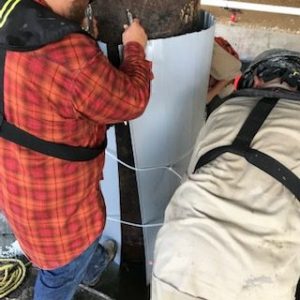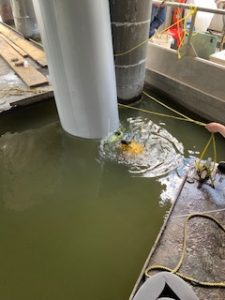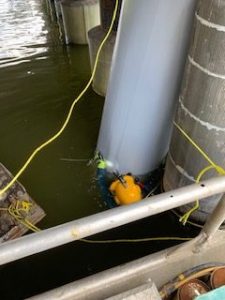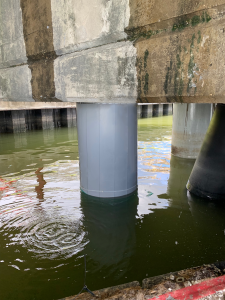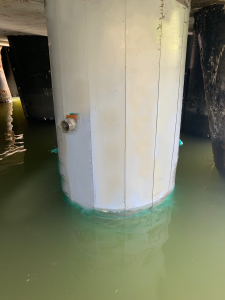 Form-A-Tube panels can be custom-ordered to any length. However, shorter pieces of various lengths can also be assembled to create a tube of virtually any length. As sown here, by staggering the joints, 2-ft and 4-ft long panels are connected to build a 6-ft tall or even longer tube.